SPRING BREAK - 25 IDEAS TO GET THE KIDS OUTSIDE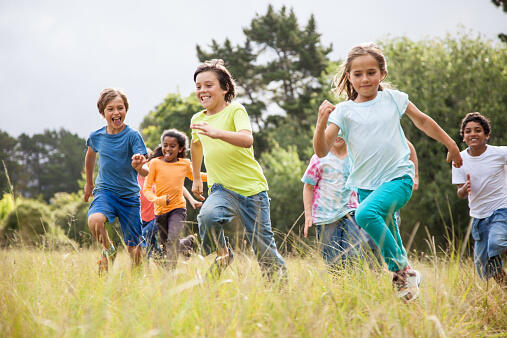 Spring brings a great opportunity for kids to get outside. Getting them away from the electronics is a completely different story.
I found a bunch of great ideas for your family.
When I was a kid, we would play hockey in the backyard. My mom would take dinner outside and make it a picnic. We were always making up games to play. I loved being outside.
During one family gathering, we were apparently getting a little too loud inside. To solve the problem, my uncle offered us all the change in his pocket. We should have known something was up.
He invited us to follow him out to the front porch to get rich. My uncle proceeded to reach in his pocket, pull out a large handful of coins and throw them them in the yard.
We must have spent over an hour searching for that money. After all was said and done, it was probably less than three dollars between the six of us. It sure kept us outside, though.
This list offers great (and not so mean) ideas to get your kids outside. It includes ideas like turn your yard into a playground, have a picnic, and go backyard camping (I always loved this one).
Get the full list here:

I was born and raised in LaVista. While getting my degree in Architecture, I fell into radio by accident and never looked back.Over the years, I have been very fortunate to meet some great people and artists. Radio is an amazing ride. I am very fortunate to be part of the life.My wife Jen and I have two wonderful children. When they aren't keeping us busy, you can find me doin' my thing as the public address announcer for the Omaha Lancers hockey team.Thanks for checking out my page, and thanks for listening to Kat 103.7!