Most Elaborate Challenge EVER!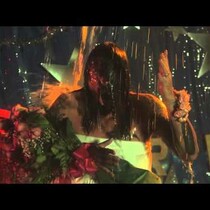 Posted August 21st, 2014 @ 9:34am
OK, I know everyone is posting ALS Ice Bucket Challenge videos... but when you see one of this magnitude, you can't help but be impressed and want to share it!
The Zac Brown Band challenged Dave Grohl and his band, the Foo Fighters, who REALLY kicked it up a notch (or two) & put a LOT of time into the production of their video! Fans of the movie "Carrie" will recognize the similarities...