17 Famous Actors Who Almost Played Avengers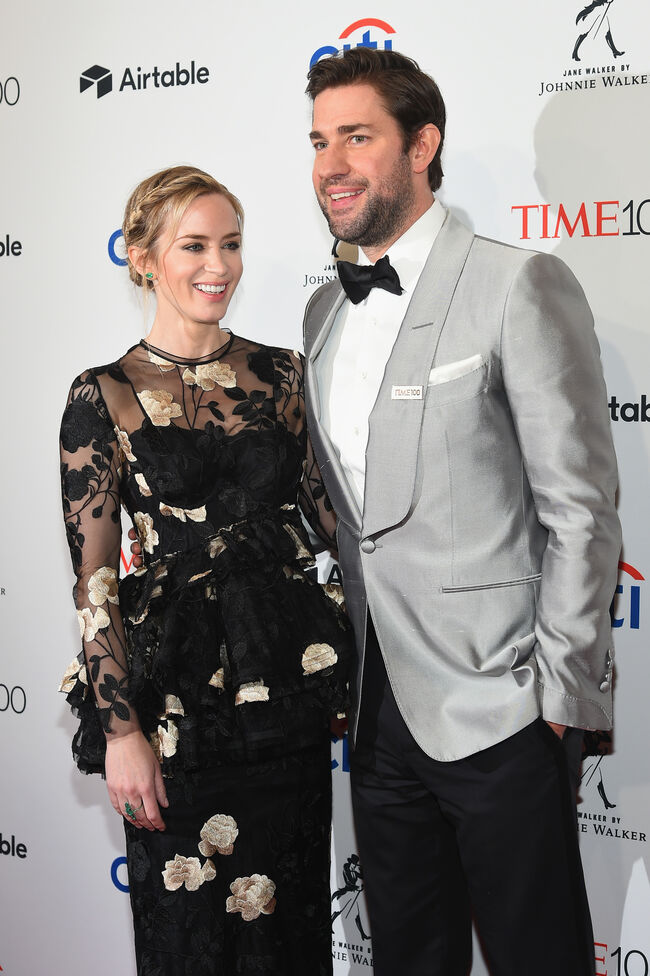 BuzzFeed has put together a list of well-known actors who were considered for roles in the Marvel universe. Here are 10 (check out the full list at the link):
Josh Hartnett as Loki. It was heavily rumored back in 2009 that Hartnett would see a comeback to film as the Lord of Mischief in 2011's

Thor, a role that ultimately catapulted Tom Hiddleston into stardom.
Ryan Gosling as Doctor Strange. Back in 2014, when a Doctor Strange film in itself was just a rumor, Gosling was so seriously considered for the lead role that concept art of him in the costume exists. More fun: Jared Leto, Justin Theroux, Ethan Hawke, and Keanu Reeves were all ALSO in the running at the time.
Emily Blunt as Black Widow.

According to many reports, Blunt was allegedly almost cast as both Black Widow in Iron Man 2

AND Peggy Carter in Captain America, but turned down both roles.
John Krasinski as Captain America.

The Marvel-verse was almost a family affair, between Blunt and her husband, Krasinski. He's talked openly about screen-testing for the role, and even jokes about how seeing Chris Hemsworth as Thor intimidated him out of pursuing it.
Sam Rockwell as Iron Man. The 2018 Oscar winner was a friend of

Iron Man director Jon Favreau and screen-tested for the titular role, which ultimately went to Robert Downey Jr.; however, he still entered the Marvel-verse via Iron Man 2 as sleazy salesman, Justin Hammer.
Rachel McAdams as Pepper Potts.

Similar to Rockwell, McAdams was allegedly one of Favreau's top choices for Tony Stark's love interest. She turned down the role, but still entered the Marvel-verse in Doctor Strange

as Doctor Christine Palmer.
Timothée Chalamet as Spider-Man. Like Krasinski, Chalamet has openly talked about his experience auditioning for Marvel Studios. "I read twice and I left sweating in a total panic," Chalamet stated. "I called my agent, and I said, 'Brian, I thought about this a lot and I have to go back and knock on that door and read again.'"
Joseph Gordon-Levitt as Star-Lord.

The story of Chris Pratt overcoming stereotypes and winning the role of Star-Lord is the stuff of legend, but he was not the only guy in line for the job. Heavily rumored actors considered for the role included Gordon-Levitt, Jim Sturgess, and Zachary Levi.
David Hasselhoff as Nick Fury. Yup. You read that correctly. Back in 1998, Hasselhoff actually starred as Nick Fury in a made-for-TV movie titled

Nick Fury: Agent of S.H.I.E.L.D. While he was never linked to possibly being cast in the Marvel-verse, he was very vocal about wanting to reprise the role. Still, he got to join the MCU via Guardians of the Galaxy: Vol. 2

in the absolute best cameo ever.
Saoirse Ronan as Scarlet Witch. Back in 2013, the three-time Oscar nominee was rumored to be the prototype for writer/director Joss Whedon while he was drafting the script for

Avengers: Age of
"Avengers: Infinity War" Would've Looked Very Different If These Actors Were Cast

Steve & Gina's Page
Want to know more about Steve & Gina's Blog? Get their official bio, social pages & articles on KAT 103.7FM!