12-year-old girl blind girl competes in gymnastics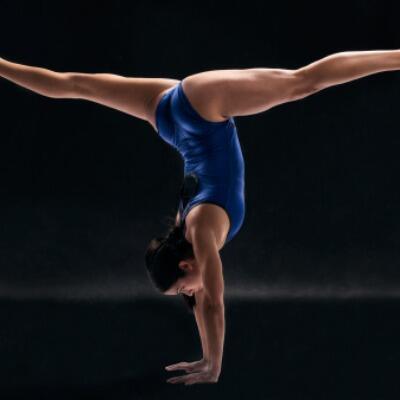 Gymnastics is one of the most physically demanding sports, requiring calculated and precise movements for all that twisting and flipping. And a 12-year-old girl in St. Petersburg, Florida who has a passion for gymnastics is proving she can compete with the best of them, even though she's blind.
Riley Brown can't see at all out of one of her eyes and has a severe light sensitivity, but she's not letting that keep her from the balance beam and vault. CoachJesse Taylorat Bayside Sports Academy admits she was amazed when Riley did her first back handspring on the beam, which is only four-inches wide. But she nailed it and has continued to overcome her disability to compete.
"This is her life," says Riley's dad,Paul. "There is nothing that makes me more proud than watching my daughter do gymnastics."
Source:

Steve & Gina's Page
Want to know more about Steve & Gina's Blog? Get their official bio, social pages & articles on KAT 103.7FM!