Couple Moves Wedding To Hospital So Dying Grandma Can Be There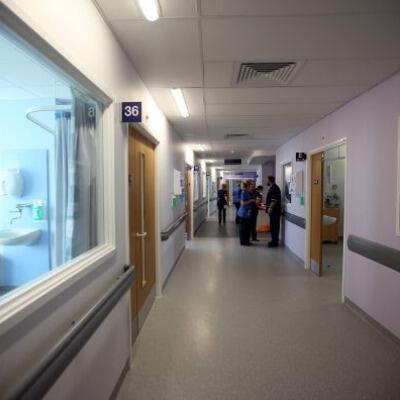 A couple in Texas who was planning NYE wedding decided to move their ceremony up so the groom's 100-year-old grandmother could be there.Sky HowardandClay Cameronhad high hopes his granny,Charlotte Bussard, would be there to see them tie the knot in December, but when her health took a turn for the worse, they wanted to find a way for her to witness their major life milestone.
With granny in the hospital, the couple decided to have an intimate ceremony right there in her room at Hemphill County Hospital in Canadian, Texas. They kept it a secret from granny, so she didn't suspect anything, and then surprised her with a bedside wedding.
Granny's condition is pretty frail, the bride explains, so they didn't want a bunch of people in her room disturbing her and only had the bride and groom, the groom's mom, and the doctor who's a close family friend and married them. Sky says granny loves to see her grandson dressed up and she was really excited to see him in his coat and hat when he said "I do." The couple says they're happy they were able to share their special ceremony with granny.
Source:Yahoo

Steve & Gina's Page
Want to know more about Steve & Gina's Blog? Get their official bio, social pages & articles on KAT 103.7FM!