Tips to get the lowest prices on the coolest items on Amazon Prime Days!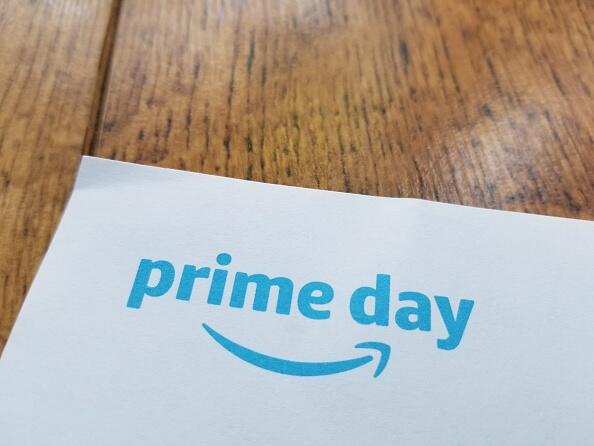 Once a year, Amazon offers its Prime subscribers an extravaganza of special deals. And Amazon Prime Day 2019 is almost upon us—though it actually now stretches across two days. The digital event begins Monday, July 15, at 3:01 a.m. EST and runs right up until Tuesday, July 16, at 02:59 p.m. EST.
To make sure you're getting the lowest prices on the coolest items, you need to think smartly and strategically. Here are the tricks and tools you'll need to find the best deals this Prime Day.
Start preparing now
The more you can do before Prime Day arrives, the better. You don't want to waste time filling out registration forms when you could be scoring deals instead.
First and foremost, only Prime subscribers can take part in Prime Day, so go ahead and sign up. If you're a college student, you can get a 6-month free trial membership and if you're otherwise new to the service, you won't have to pay for 30 days. If you've got no free options left, you're looking at costs of $13 a month or $120 a year, depending on how long you want to commit. As a Prime member, you'll get discounts, access to free speedy shipping, and use of the company's streaming service, Amazon Prime Video.
Next, install the Amazon app (for Android and iOS). This gateway lets you find deals right from your phone, so you can shop on the go. Don't miss out on discounts just because you're commuting or taking a lunch break.
If you find computer shopping easier, forget the app. Instead, bookmark the Amazon site and any sub-sites for categories that interest you most, whether that's electronic gadgets or beauty products. With multiple bookmarks, you'll be able to quickly jump to the pages you need, and even open them in separate browser tabs.
Ultimately, Prime Day shopping is easier on a laptop than a phone. A full desktop web browser shows you more on the screen at once, and lets you load up other products in background tabs ready to compare (useCtrl+clickon Windows orCmd+clickon macOS to load links in the background).
Decide what you want in advance
When Prime Day officially starts, a barrage of deals will take over the site and the company will advertise certain discounts at the top of every Amazon page you open. By all means, take the plunge if you want—some of these deals are very good—but don't let the e-tail behemoth tempt you into buying a lot of stuff you don't need. Instead, head to the site with a specific shopping list in mind.
Don't worry about missing out on discounts—Amazon provides an advance preview of certain deals. To find them, launch the app (this trick doesn't work on the website) and search for "sneak peek." You won't get the discount right away, but you can add the item to your shopping list by choosing
Add to list > Shopping List. To review items on your lists in the app, tap the menu button (three lines) on the top left of the screen and go toYour Wish List > View lists > Shopping List. On the website, check out your wish list by clicking theAccounts & Listsbutton at the top of the page.
Shopping lists can help you find good deals even after Prime Day draws to a close. When you add an item to your list, Amazon will learn more about your interests and send you specialized offers. On the app, head toSettings > Notifications > Your Recommendations, and you can tell Amazon to send you push notifications when it has a new discount on something it thinks you'll like. However, if you prefer to protect your privacy, you probably shouldn't be on Amazon at all—but at the very least, you should avoid making wish lists.
More tips HERE

Steve & Gina's Page
Want to know more about Steve & Gina's Blog? Get their official bio, social pages & articles on KAT 103.7FM!