Most Americans Suffer From The "Sunday Scaries"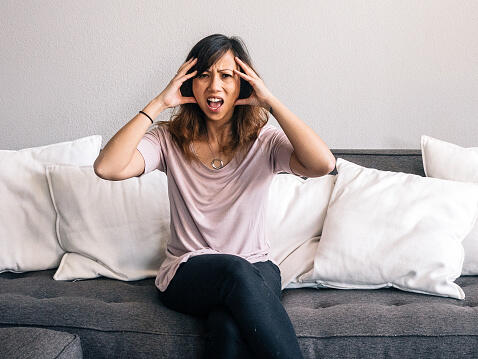 Let's face it, nobody is really excited to see Sunday end because they know work is just hours away. But just how much time do people spend dreading the idea of Monday during their weekend?
Well, according to a new survey:
88% of people admit to having the "Sunday Scaries" meaning they feel anxiety on Sunday when thinking about going to work on Monday.
Those "Sunday scaries" tend to hit around 3:58 pm on Sunday.
And it sounds like there's good reason to dread work on Monday, because it's not like folks are really getting that much of a break on their weekend. The poll notes:
It takes the average respondent two hours to unwind after work on Friday.
What's more, the average person does a little more than three hours of work over the weekend and thinks about work an average of six times.
In addition to office work, folks spend three and a half-hours doing "life admin" including chores (48%), errands (46%) and budgeting (46%).
The result is that 72% of people feel like their weekend isn't long enough for them to get everything done.
So, what are folks doing to fight the "Sunday scaries?" Well the top thing is to make sure they find time for themselves over the weekend (44%). Other things they do include:
Make sure to get a full night's rest on Friday and Saturday (42%)
Use the end of the day Friday to get organized for Monday (35%)
Use the weekend to get ahead of what I need to do during the week (34%)
Take a "digital detox" for part of the weekend (21%) 
Source:SWNS Digital

Steve & Gina's Page
Want to know more about Steve & Gina's Blog? Get their official bio, social pages & articles on KAT 103.7FM!