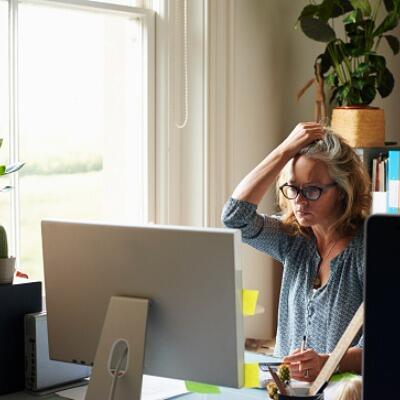 Feeling stressed? 
Do a jigsaw puzzle. If working out, cooking like crazy and Netflix binging just aren't cutting your anxiety, experts say it's time to turn off the screens and start a jigsaw puzzle. 
Not only is it a great activity for the whole family to get involved in, it stimulates the mind and is a great stress reliever. Dr. Claudia Luiz, a psychoanalyst and author, explained in a recent interview, "Doing puzzles is extremely satisfying not only because you are solving something, but also because you can control achieving the positive outcome. It can feel good to have complete control over something and know that there will be a reward at the end." They are also a great way to unwind at the end of a stressful day. Everyone has a jigsaw puzzle collecting dust in a closet somewhere -- now is the perfect time to do it! (Martha Stewart)
#How I'm Keeping My Cool …
Heavy doses of funny TV.
Lots and lots of wine
By eating … everything.
Lots of cooking.
Zooming with my friends.
Trying to maintain a routine as close to normal as possible.
Staying busy.
Music. Music. Music.
Taking a nap.
Long walks with the dog.
Running.
Meditating.
Turning off the news.